02 décembre 2009
[EDIT] Le nouveau morceau de TW!Am est en ligne ! Découvrez "Floating Island" ICI [EDIT]

AIDS.

The HIV virus has proven to be a far more formidable opponent than anybody
initially anticipated : 20 years of intensive research by some of the
sharpest minds in the world, has failed to produce either a cure or a vaccine.
The main reasons for this is because it mutates frequently in order
to outsmart the body's immune system. The epidemic is still on the rise and the
South and South-East of Asia are the regions where HIV is spreading the fastest.
We want to help educate and raise awareness of this deadly Super Virus.
We want you to visualise the following fact and help communicate it in an
original and unusual way :

"90% of HIV cases are the result of sexual transmission."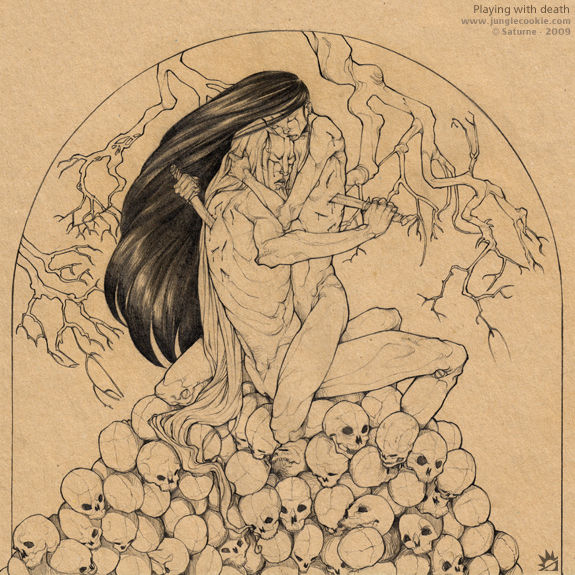 [Graphite sur papier - 32 x 32 cm]