A propos de l'auteur junglecookie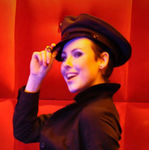 Email : Contactez-moi
Site Web : http://www.junglecookie.com

Mes centres d'intérêt
>> Dessin - Peinture - Création en général. (Drawing - Painting - Creation in general.) >> Chanter - jouer de la gratte. (Singing - Playing the guitar.) >> Les sciences occultes - L'inconographie religieuse - Les monstres humains - les robots/cyborgs - le Malsain en général. (Occult sciences - Religious iconography - Human monsters - robots/cyborgs ' Insane in general.) >> Les punks >> Les beaux métalleux à cheveux longs (on en reparlera...) (Handsome metal guys with long hair. Let's talk about it later...) >> Vivienne Westwood *mode hystérique ON*
Mes films préférés
Amer Béton, Ridicule, Kamikaze Girls ! (so crazy...), Death and the Maiden, Clean, Clockwork Orange, The Big Lebowski, Pulp fiction, In the mood for Love, The Deer Hunter, Dead Leaves, The pianist, Brokeback Mountain, Donnie Darko, la Classe Américaine, Apocalypto, 300, Woody Allen's and good Super heros / Horror films...
Mes musiques préférées
TOOL Deftones, A Perfect Circle, Puscifer, Nine Inch Nails, The Cure, Daturah, Team Sleep, Converge, Godflesh, Kylesa, King Crimson, Orgy, Jenx, Gojira, Mastodon, The Mad Capsule Basket, Debussy, (hed)P.E, Mats Morgan ("En Schizofrens Dagbok" *_*)... and Gerald Genty.
Mes livres préférés
Virginie Despentes, Roald Dahl, Woody Allen, Baudelaire, Leiris, Raymond Radiguet.